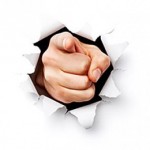 "Tired of struggling with your shoulder pain and want relief today?"
Shoulder pain hurts, and if you have pain, you could have rotator cuff issues, a frozen shoulder, or even arthritis. Guess what? There is a new type of therapy that is helping patients with shoulder pain. You can be PAIN FREE – even if you have the most excruciating shoulder pain right now, and you think you've tried everything. Keep reading if you want to know more.
---
FIRST TIME AVAILABLE IN THIS CITY
Shoulder Pain Therapy
---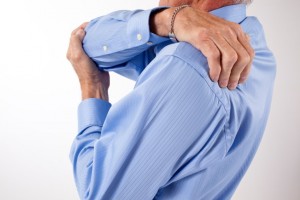 Does your shoulder pain ache or hurt when you move it a certain direction? Are there sudden, sharp pains that shoot from your neck into your shoulder when you move it? You may think you can, but you can't put this off.
How about washing your hair or even scratching your back? Do those hurt? If you answered, "YES," you need help? You can have scar tissue, or a host of other things going wrong with your shoulder and your PAIN is there for a reason.
Have you given up your favorite sport, because of your shoulder pain?
If you have, you're getting older maybe, and there's nothing worse than feeling good mentally, but physically you feel like crap because your shoulder hurts. And for whatever reason that shoulder pain … just won't go away!
Hi, my name is Dr. Dodie Whiten, D.C. and I am the clinic director here in Las Vegas.
Since we opened 12 years ago, I've seen lots of people with shoulder pain; frozen shoulder and rotator cuff problems get PAIN FREE! How?
When I was doing some conferences, I discovered an amazing new protocol that helps people just like you get rid of SHOULDER PAIN, and helps with inflammation at the same time.
"A Proven Shoulder Option
Other Than - - Drugs, or Surgery."
I've found this specialized protocol has a profound affect if you're suffering from shoulder pain. The treatment works fast, it's effective, and you'll usually feel results on the first few treatments. This amazing shoulder pain treatment is fast because it helps the damaged shoulder areas of concern.
This shoulder treatment has been tested over and over in my office and has been shown to help with people, just like you, with their damaged shoulder tissue, their inflammation, nerve and tissue pain, plus it can help boost your immune system because your tissues are not inflamed.
This means that there is a good chance this one-of-a-kind shoulder treatment could be your solution. If it is, it'll allow you to live a more active lifestyle like you used to.
Some of my colleagues treat professional athletes like I do, and as you know, athletes get hurt on a regular basis. Because of new treatments like this one, they continue to play well, without any pain, so it does work. This treatment protocol for shoulders works because…
"It Promotes Rapid Healing
And Gets Rid Of Your Pain!"
Could This Non-Invasive, Natural Treatment Be The Answer To Your Shoulder Pain?
During this month, I want you to find that out. So I'm running a very special offer where you can find out if you're a candidate for this type of shoulder treatment.
An OFFER you cannot refuse: CALL ME… right now, before the end of the month and I'll give you…
A private & thorough shoulder consultation/interview where you tell me your circumstances and everything about your shoulder pain.
Then, you'll get a complete nerve, muscle and spinal exam to find the "real root cause" of your problem. (NOTE: These tests would normally cost you a minimum of $297 - - with no therapies).
And finally an analysis and report of your exam findings so we can determine if this therapy is the right choice for you.
ATTN: I'll answer all your concerns and questions about this therapy and what it can do for you. The appointment will not take long as I won't waste your time. You won't be sitting in a waiting room all day waiting on your appointment like you do at a DMV.

To take me up on this special
*SHOULDER EXAM OFFER* call my office at: (245) 624-0626
Call anytime between the hours of 9:00 am - 5:00 pm, Monday through Friday. Tell my front desk that you'd like to schedule for your private Shoulder Consult & Evaluation before the end of the month.
You have no risk or obligation and a lot to gain, but you have to act now. Don't wait. Call now and we'll schedule your consultation and exam as soon as there's an opening. Our office is conveniently located at 816 25th Street, Highland, TX 65722. Thank you.
Sincerely,
Dr. Dodie Whiten, D.C.